Delicious wild-caught sustainable seafood from Hualien
Oct 17,2022 | Isle Provisions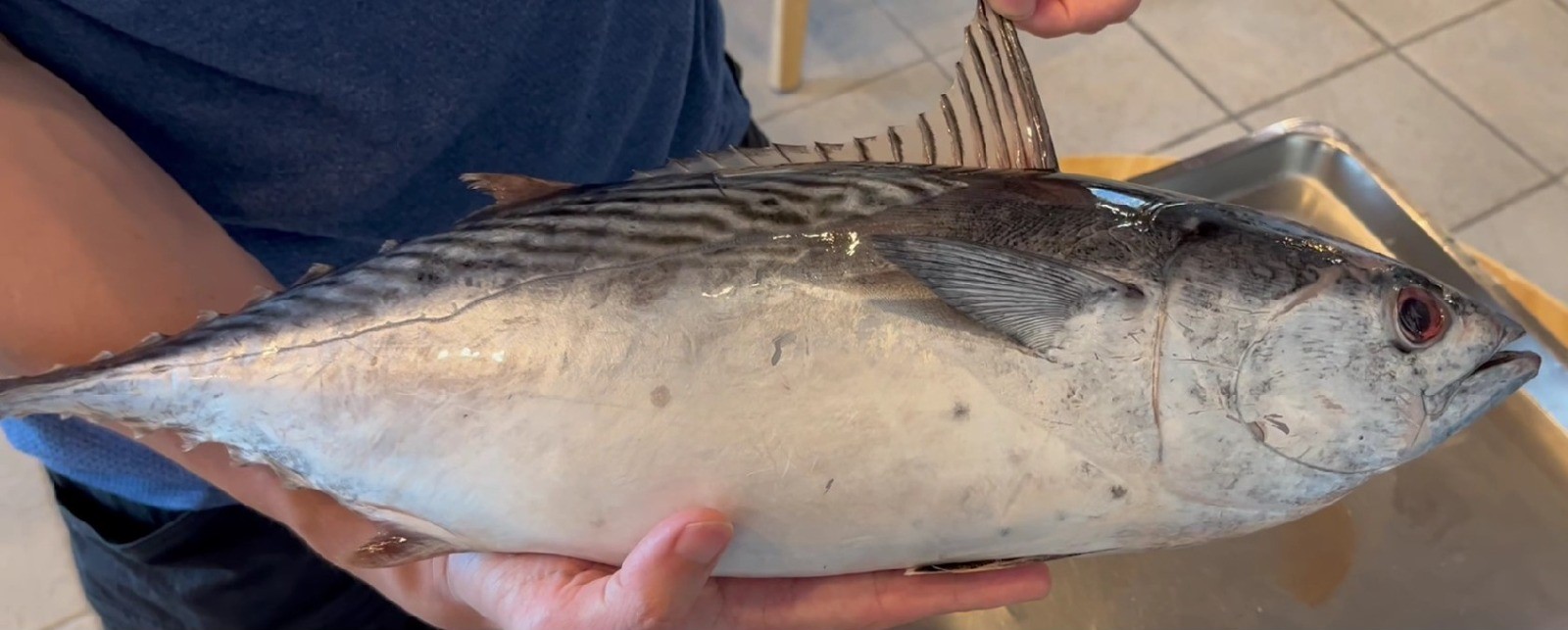 I love my seafood fresh from the sea. But I feel guilty whenever I hear about the ills of overfishing by commercial fishing operations.
Gigi, a Hualien native has solved my dilemma with a sustainable solution! She comes from a 3rd generation fishing family and is the founder of Fishbar - a wild-caught only seafood business that helps consumers make sensible food choices that delight the palate and are good for the environment.
The world's second largest warm current Kuroshio, flows through the east coast of Taiwan, bringing shoals of migratory fish through the waters around Hualien. Fishbar works with local fishermen's system of stationary underwater fish nets which are placed about a kilometre offshore, to capture some of these fishes. As the currents change with the seasons, different types of fishes are trapped by the subsea nets. From the fishermen's catch Fishbar then selects only the species that are given a "Green" (Best) or " Yellow" (Good) rating in Taiwan's published Fish Guide. A "Red" rating tells us to avoid particular types of fish as those are at risk of being overfished. Once a year, Fishbar would send the fish that they process, to be tested for heavy metals. This way, consumers can eat with peace of mind.
The catch is then cleaned and degutted in low temperature at shore, before it is flash frozen and then vacuum sealed at -25oC. This way, the seafood tastes as fresh as its just fished from the sea!
I always learn a lot from Gigi, from the species of marine life around Hualien to the traditions of the fishermen community. Gigi started Fishbar with a mission to educate consumer choices, starting from each plate of seafood on the table. She hopes to bring the people closer to the ocean, and in doing that sustain the fishermen community in Hualien for generations to come.
Apex Predator Bonito (Skipjack Tuna) with its collapsible fins for faster swimming in the sea.
We are spoilt for choices when it comes to seafood in Singapore. Eating with the season, with a different seafood to look forward to each season, with lesser impact on the environment gets a "Yes" vote from me ( click here to learn more)!
Comment