Home cooked Claypot Chicken Rice Recipe 古早味麻油雞飯
Oct 19,2022 | Isle Provisions
Sesame Chicken is a popular dish both in Taiwan and Singapore. This dish is according to some, "warming" and nourishing. Why not make it into a one-pot rice dish that can be made at home with ease? Skip the long claypot rice queues at hawker centres and enjoy this simple dish at home.
Ingredients (for 2 moderately hungry persons):
*Cold-pressed black sesame oil,
*Taiwan soy sauce,
*Chicken ( pieces, we prefer the parts with skins and bones as they make the dish more flavourful)
*Rice, 2 cups,
*Organic dried Shiitake mushrooms ( soaked in warm water and then sliced)
*Chopped garlic, ginger slices,
*Sugar ( brown sugar if you wish), sea salt, pepper, water
Step #1
Heat the black sesame oil in medium heat and sizzle the garlic, ginger and shiitake mushroom until fragrant
Step #2
Soak uncooked rice.Add in the chicken pieces and stir fry until the skin turns brown. Add the soy sauce,sugar, salt, pepper and water just enough to cover the chicken and then simmer over low heat for 5-10mins.
Step #3
Add the soaked rice to the rice cooker. Add the simmered chicken complete with the broth into the rice cooker and toss with the uncooked rice. Add water if required. Take note, the amount of liquid should be just sufficient for the amount of rice. Start the rice cooker.
Step #4
After the rice cooker chimes, don't rush to open the rice cooker. Let the mixture inside sit for 5-10minutes more. When time is up, open rice cooker and serve immediately!
Ingredients used are available at Isle Provisions:
We used cold pressed black sesame oil, Amber river soy sauce, Zhounan Natural Sea Salt, Organic Mushroom, Maosheng Rice.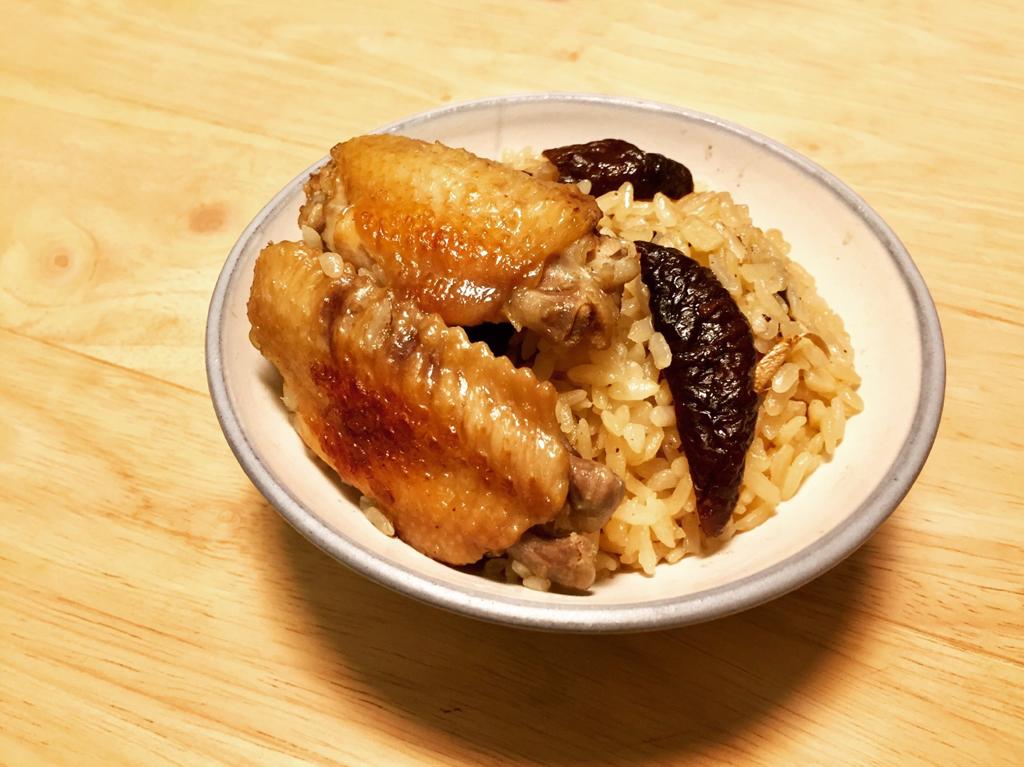 大家都知新加坡最有名的是海南雞飯,
台灣的麻油雞飯也是很經典的美味喔~
今天我就來教大家怎麼輕鬆做出好吃的麻油雞飯!
食材準備:
黑麻油、台灣醬油、老薑切絲、雞腿肉切塊、米2杯、香冬菇泡水切絲、蒜末少許、糖少許、鹽少許、胡椒粉少許、水
步驟#1
熱鍋麻油爆香薑絲、蒜末、冬菇絲
步驟#2
加入雞腿肉塊煎至表面金黃,加入醬油、糖、鹽、胡椒、水覆蓋雞肉燉煮5-10分鐘
步驟#3
將米泡水洗淨至於電飯鍋,將所有材料雞肉和湯汁倒入電飯鍋
加水少許確認湯汁足夠煮兩杯米的量,開始煮飯。
步驟#4
等飯煮好後不要急著打開,讓米飯和醬汁悶5-10分鐘
開鍋蓋攪拌均勻香氣四溢的麻油雞飯即可上桌!
食嶼食材小撇步:
我們使用 冷壓黑芝麻油、濁水琥珀黑豆醬油、洲南霜鹽、鄉菇香有機香菇、茂生米糧越光米
Comment