Mediterranean Winter Persimmon Salad
Feb 22,2023 | Isle Provisions
Halloumi cheese is one of the more popular cheeses around because of its thick texture, savoury taste and smokiness when grilled. In Singapore, most places serve it drizzled with honey.
In this simple salad, we've swopped the honey with persimmons - since the Jiro Kaki (次郎) from Taichung are in season now.
The sweetness of the persimmon gives this summer salad a totally different vibe. If persimmons are not in season, swop with peaches or guavas.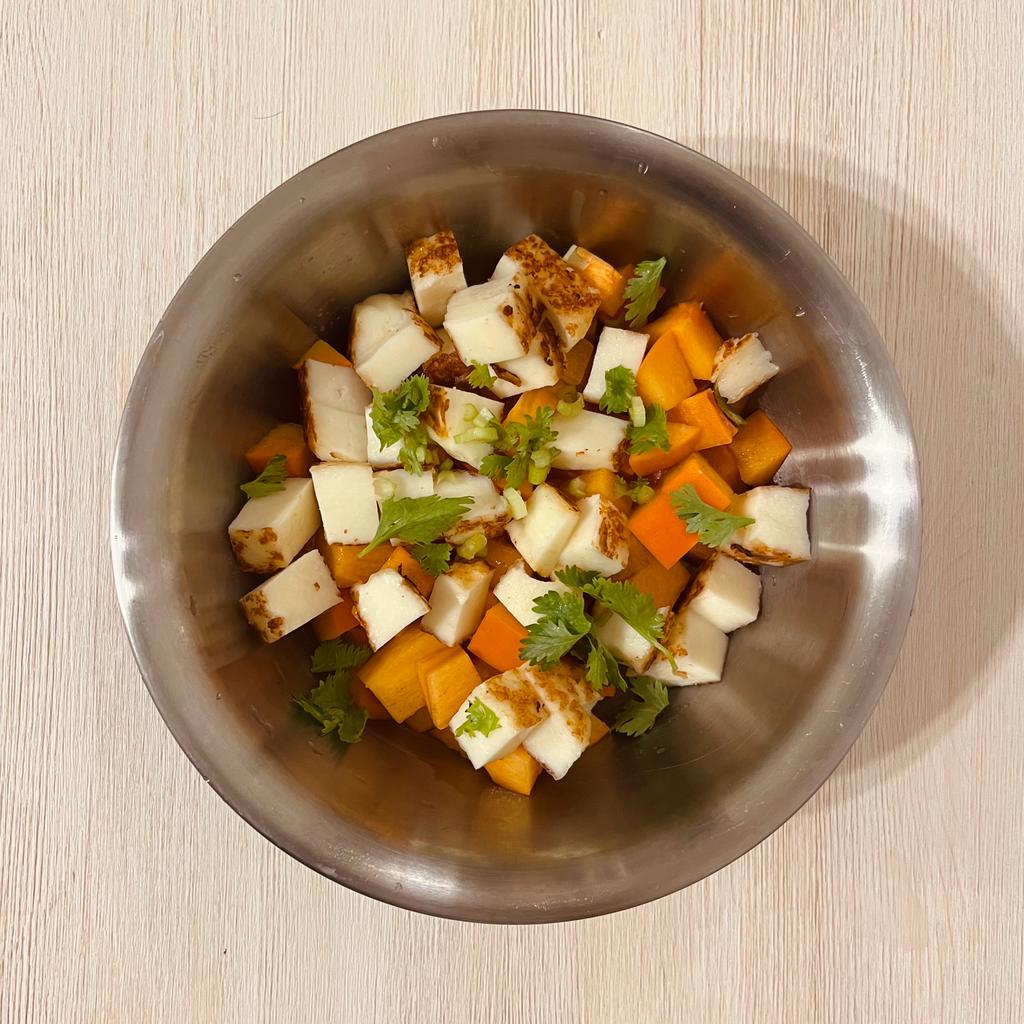 Ingredients
Halloumi cheese

Persimmons

Coriander, spices. Mix 'n Match your own spice mix. Corianders are either 'love it' or 'hate it'. We belong to the love it camp!

Extra Virgin Olive Oil

Vinegar
Steps
Dice persimmon to desired size
Prep the dressing. Toss spice and persimmon together. Chill in the fridge
Grill halloumi cheese until its brown on both sides. Cut to desired size ( we prefer cubes)
Toss together. Thats it!
Tip: We grilled and added the halloumi cheese last because the warm cheese + cool fruit bits makes for an excellent salad/starter!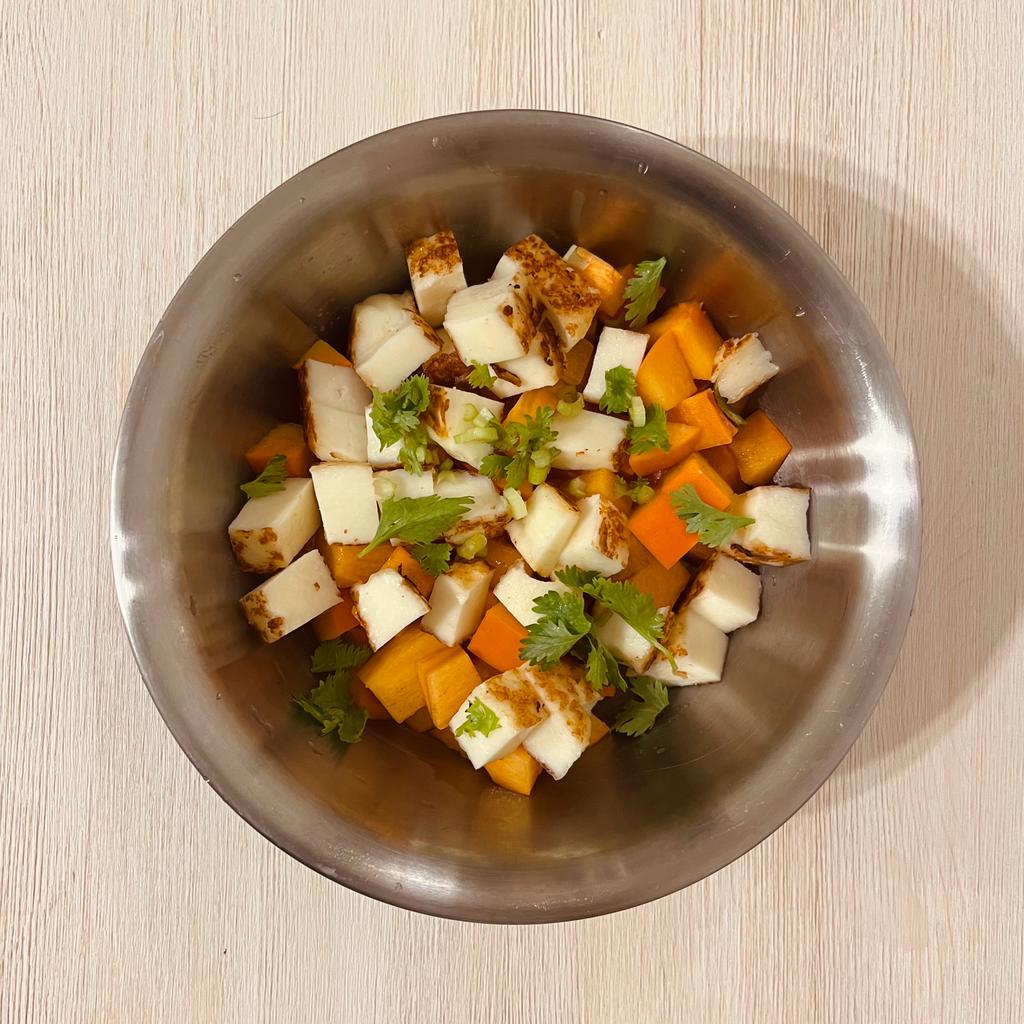 Comment